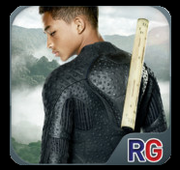 DANGER IS REAL. FEAR IS A CHOICE. CONFRONT IT ALL WITH 'AFTER EARTH'ON MOBILE.
Description
Edit
After Earth is an all-new game based on the film where you can slide, leap and fly through perilous terrain, and slice and dice evil creatures that lurk in the dark with your cutlass sword. Not your typical action-running game – you can confront and defeat an array of vicious creatures in epic battles, freefall, zipline and more!Fight for survival and defeat your enemies—but whatever you do, do not succumb to fear!
Exclusive Features
Edit
•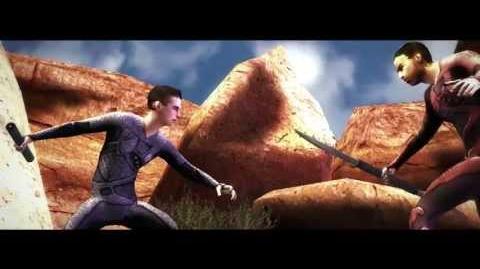 Career Mode - Complete 20 challenging missions and unlock secret levels along the way
• Marathon – Test your reflexes and explore the stunning environments inspired by the film
• Collect and change suits for different game experiences
• Fulfill multiple achievements by replaying the danger-filled levels
• Think you're better than your friends? Prove it by besting their scores, level progressions, and achievements.
Ad blocker interference detected!
Wikia is a free-to-use site that makes money from advertising. We have a modified experience for viewers using ad blockers

Wikia is not accessible if you've made further modifications. Remove the custom ad blocker rule(s) and the page will load as expected.